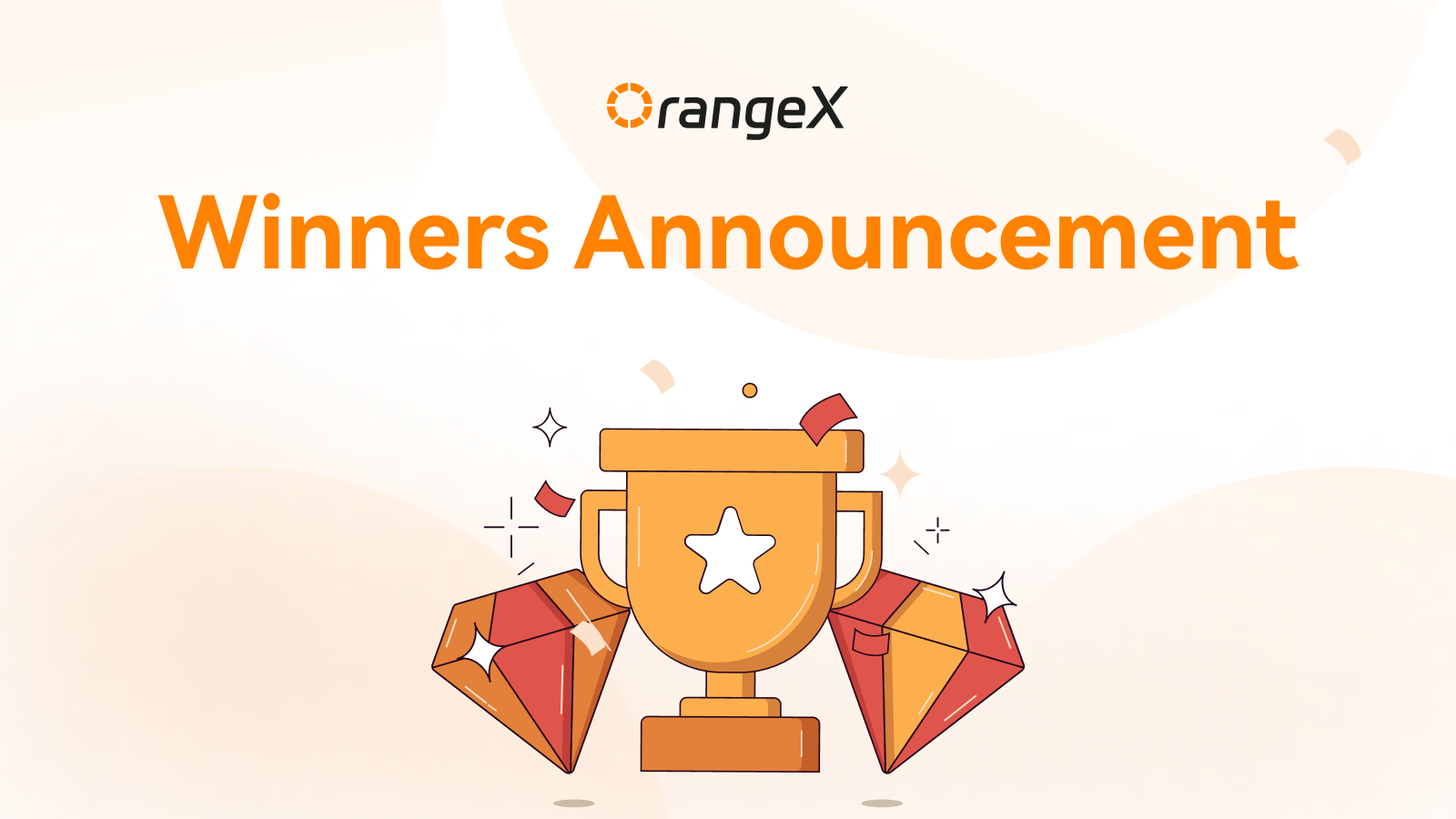 Dear OrangeX Users,
Thank you to all the amazing users who participated in our
Halloween Trading Battle
. Congratulations to our contest winners!
Activity1: Trading Volume Competition Winners are as below:
Ranking
UID
Prize
TOP1
133***021
3,310 USDT
TOP2
137***867
1,500 USDT
TOP3
138***912
900 USDT
TOP4
132***623
600 USDT
TOP5
131***253
500 USDT
TOP6~10

138***714, 138***625,

135***299,138***271,

139***639

300 USDT/each person
TOP11~TOP20

139***992,138***281,133***275,136***458,

138***272,135***197,131***257,140***061,

135***554,133***237

200 USDT/each person
Activity 2: Lucky Draw Winners
UID: 132***183
UID: 138***579
UID: 134***034
Kindly notice that bonus prize for Activity 1 has been distributed to winner's account on November 6th. They can access to
[My Rewards]
page to claim your bonus.
Winners of Activity 2 will be contacted via email to provide their mailing details.
OrangeX extends its heartfelt gratitude to all participants for contributing to the success of our campaign!
Enjoy your magical crypto trading with OrangeX.
OrangeX Team
06 Nov 2023