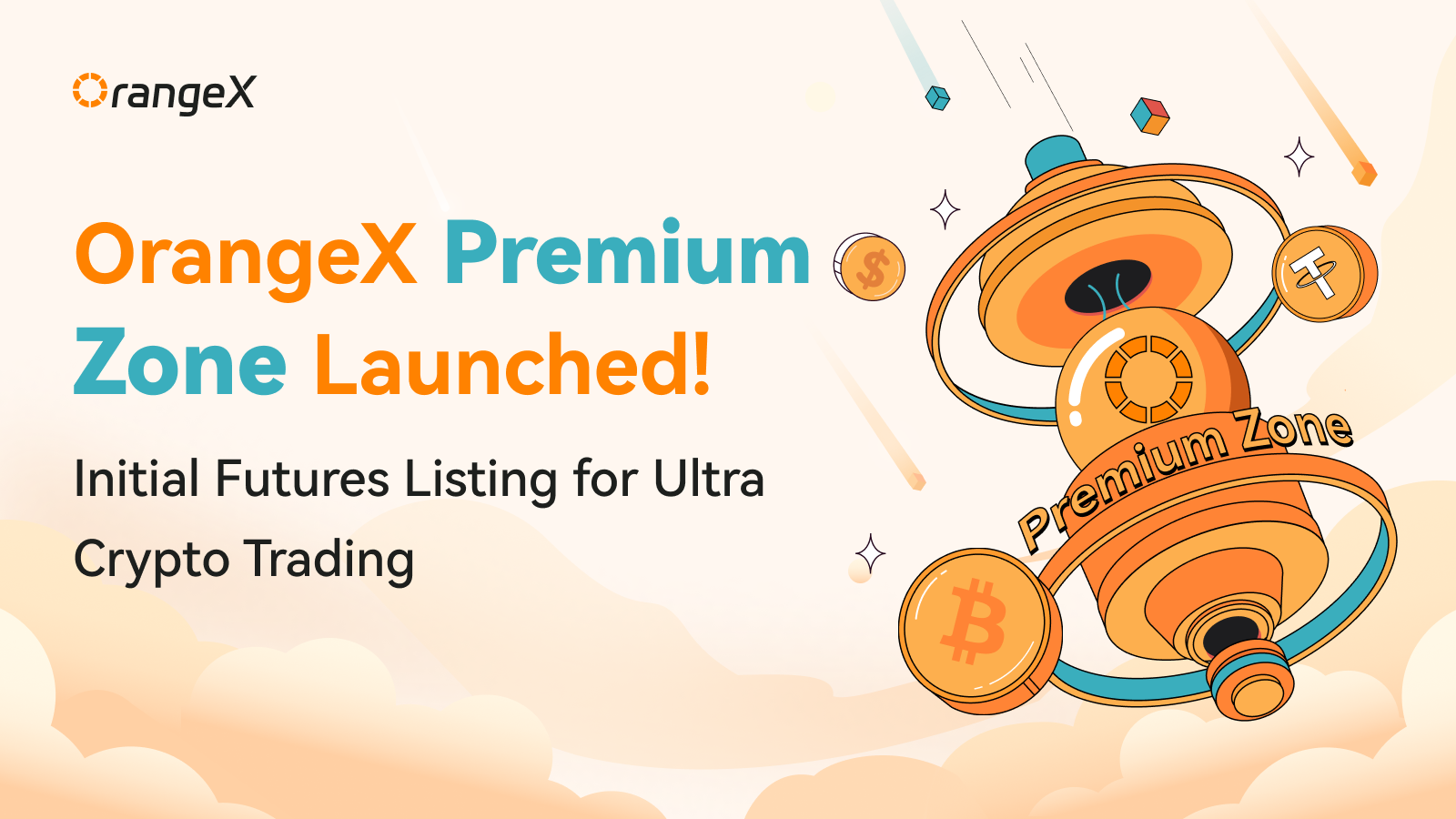 Dear OrangeX Users,
We are excited to unveil a groundbreaking initiative, the OrangeX Premium Zone, to launch on October 24, 2023. Are you tired of navigating bear markets? Do you dream of discovering hidden token gems? Look no further because Premium is here to elevate your crypto journey and empower you to trade like a pro.
What's OrangeX Premium?
OrangeX Premium is an innovative initial futures listing project introduced by OrangeX.
We're on a mission to uncover those hidden crypto gems, becoming the very first crypto exchange to offer perpetual contracts for these tokens.
Our selection process is thorough, considering various factors like trending coins, emerging DeFi projects, low-cap gems, on-chain data analytics, project history, and even Google search trends.
Once identified, these exclusive listings will be rolled out on a weekly basis. OrangeX users will enjoy the privilege of trading these pairs with leverage exceeding 5x in USDT margin. If you're looking to maximize returns with minimal capital, Premium is your ultimate solution.
How to Trade OrangeX Premium?
There is a special
Premium Zone
under the trading pairs search tab.Navigate to the Premium within the trading pairs search tab. Here, you'll find a selection of exclusive futures listings.
Quickly identify top gainers by monitoring price change percentages.By toggling the star icon, you can add your preferred trading pairs to your favorites, conveniently accessible from the top of the page.
A single click on your chosen pair redirects you to the trading interface.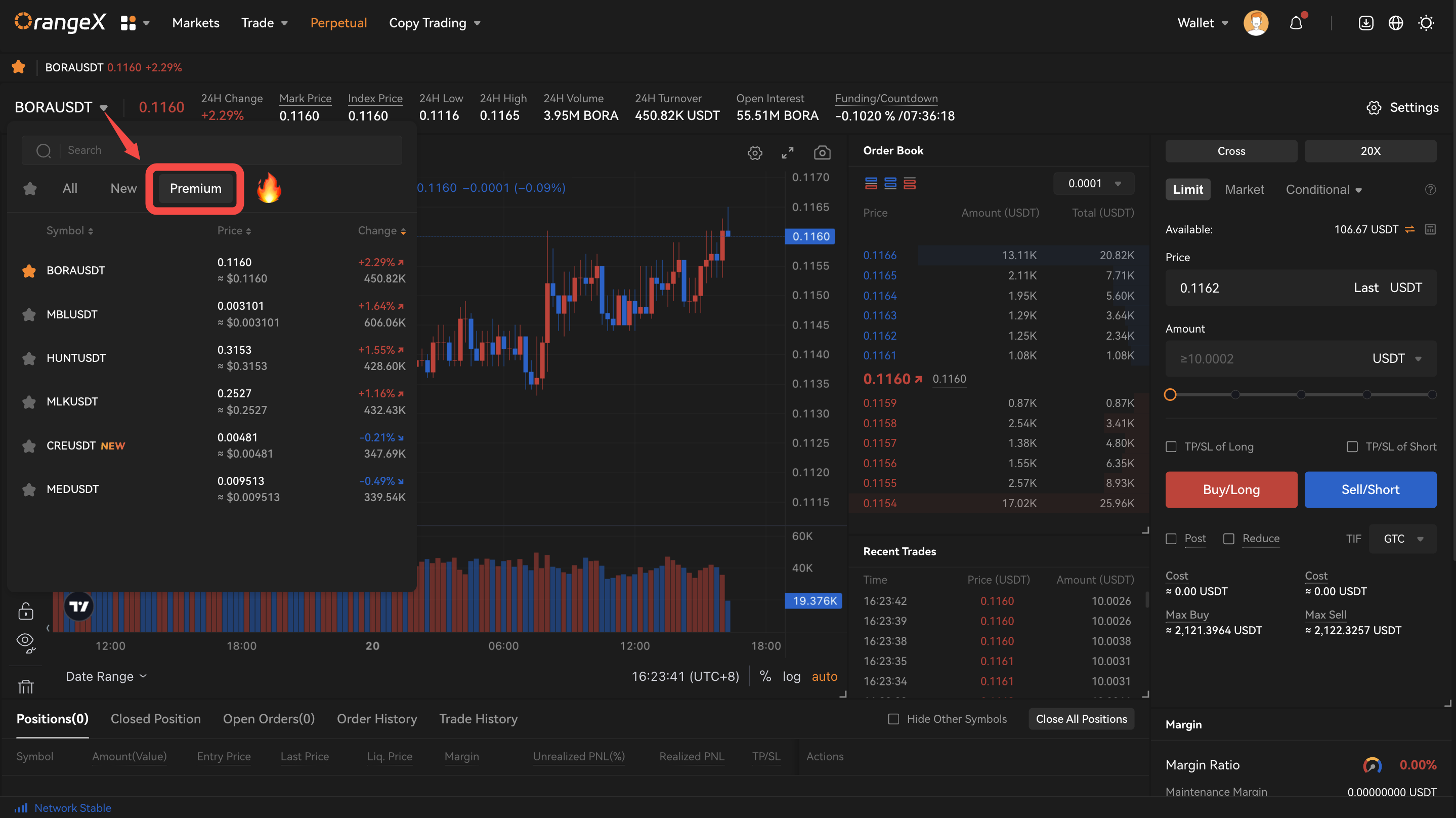 Exciting Campaigns Underway
To celebrate this grand launch, we lined up a treasure trove of campaigns, brimming with thrilling rewards. Explore all ongoing campaigns in the designated section:
[Premium Zone].
Embark on your extraordinary crypto trading journey with OrangeX.
OrangeX Team
October 23, 2023