1. Click the profile icon on the right upper of the page, drop down the menu ,then you will find your account UID.
2. Click [My Account] from above drop down menu, you will find your UID and more account details.

Step 1: Start your OrangeX App, then click the [Home] and profile icon.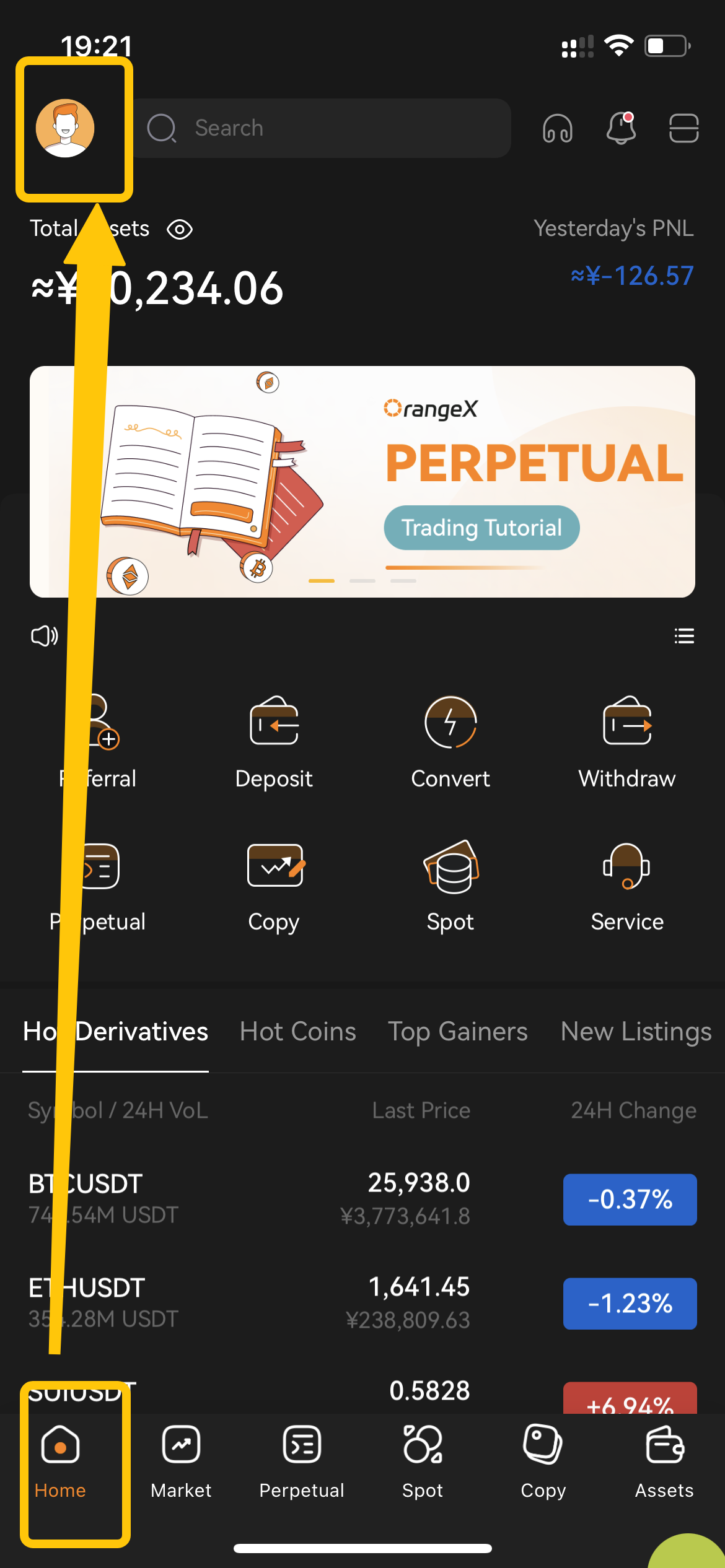 .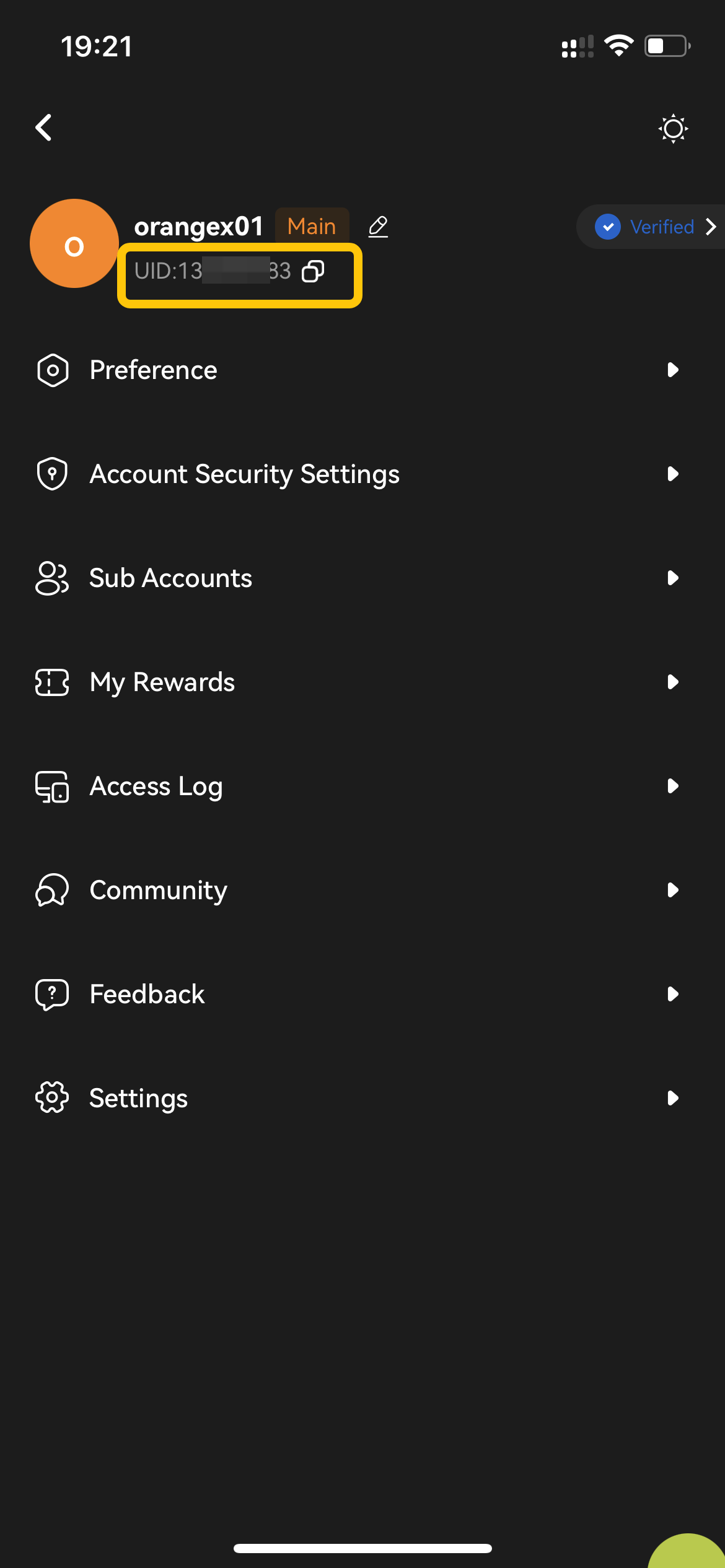 Step 2: You will find your UID on the top of profile page.