Copy trading allows participants to replicate the trades placed by other, often more experienced traders in real-time. The idea is to find a trader with a proven track record and begin copying their trades.
To initiate copy trading on the OrangeX platform, navigate to the Copy Trade tab and click "Portfolio Center" located on the homepage.

To identify the highest-performing lead trader, utilize the available filters. Alternatively, if you are aware of the portfolio or trader's name, you can search directly. Once you've identified your preferred lead trader, click "Copy".
Upon clicking, the Copy Portfolio page will appear. Enter your copy amount then click the arrow icon to set Take Profit / Stop Loss.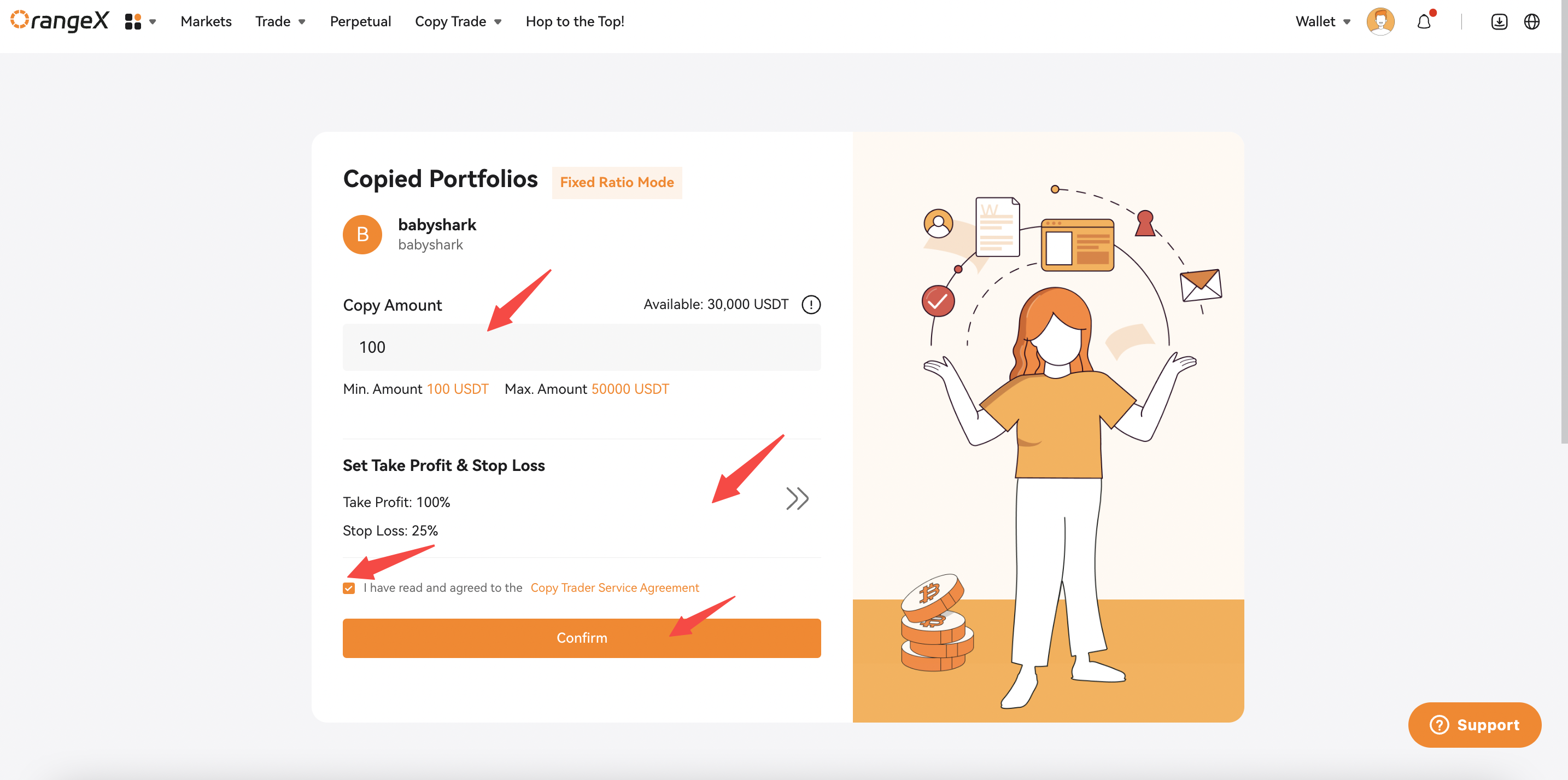 In the subsequent pop-up window, set the Take Profit (TP) / Stop Loss (SL) values. Navigate to the advanced settings and enable the Take-profit / Stop-loss copy feature. Confirm your selections by clicking "Confirm". Before confirming, ensure to review the Copy Trader Service Agreement and check the box.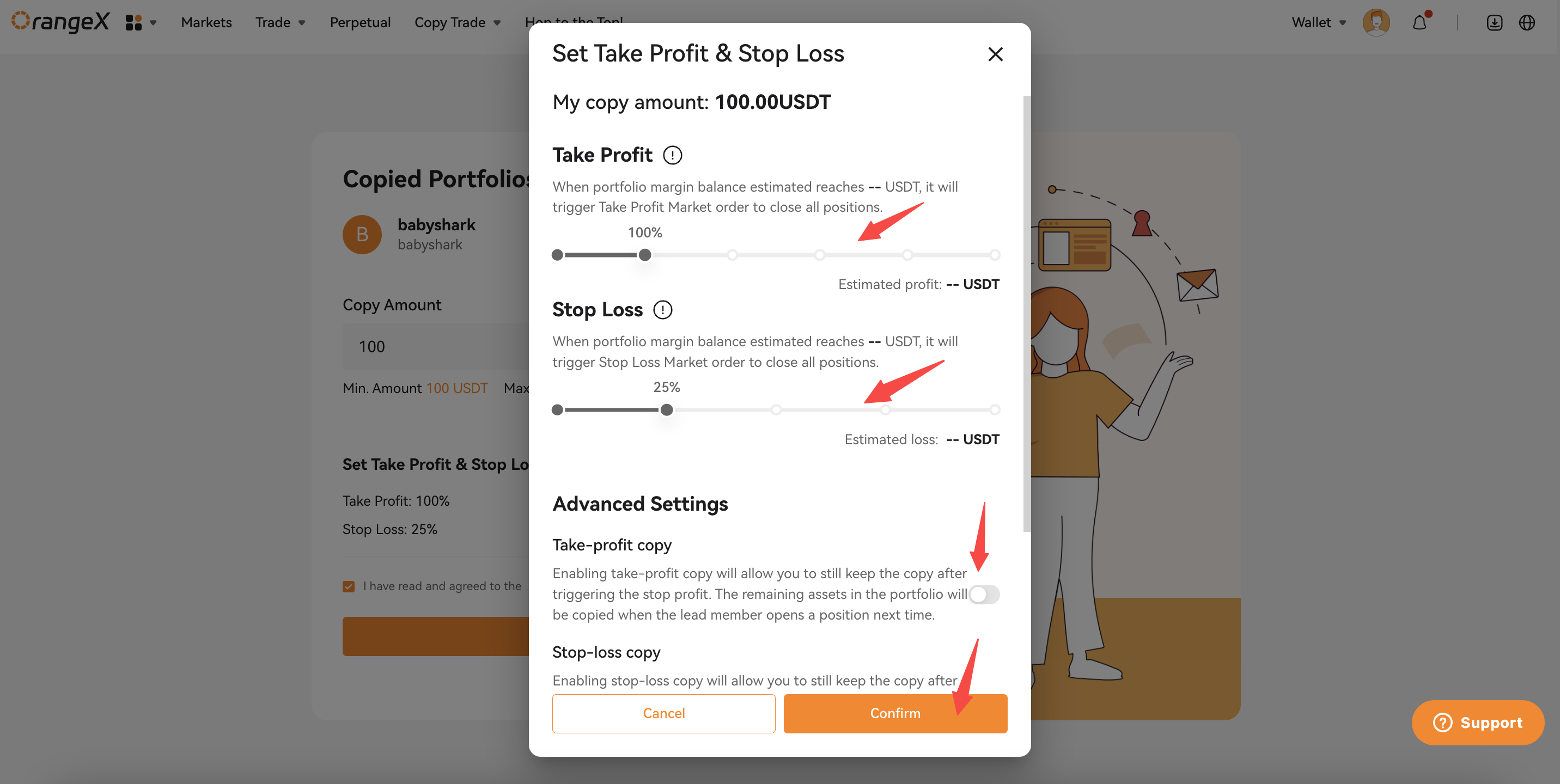 Now you've copied the portfolio, which can be found on the Copied Portfolios page on your dashboard under the Copy Trade tab.
As a Copy Trader, you can copy a maximum of 6 portfolios at the same time.
- When will profit-sharing be paid out?
Profit-sharing will be issued under the following conditions:
When a Lead Trader exits his / her portfolio, all copy-trades will be closed and profit-sharing from each copy-trader of the copy-portfolio will be paid out.
When a copy-trader manually exits the copy portfolio, his / her profit sharing will be paid out to the Lead Trader.